Be it baptism, wedding (church or party), company anniversary, party or dinner: the suitable musical frame makes your day unique and stays in mind! Duo, quartet or symphonic orchestra? With or without singers? We have it all! Our broad repertoire meets every taste. What else can you expect from Classic Rocks? Whatever you want: from opera singing to party and jazz bands – we can offer marvellous musicians, which highlight every event.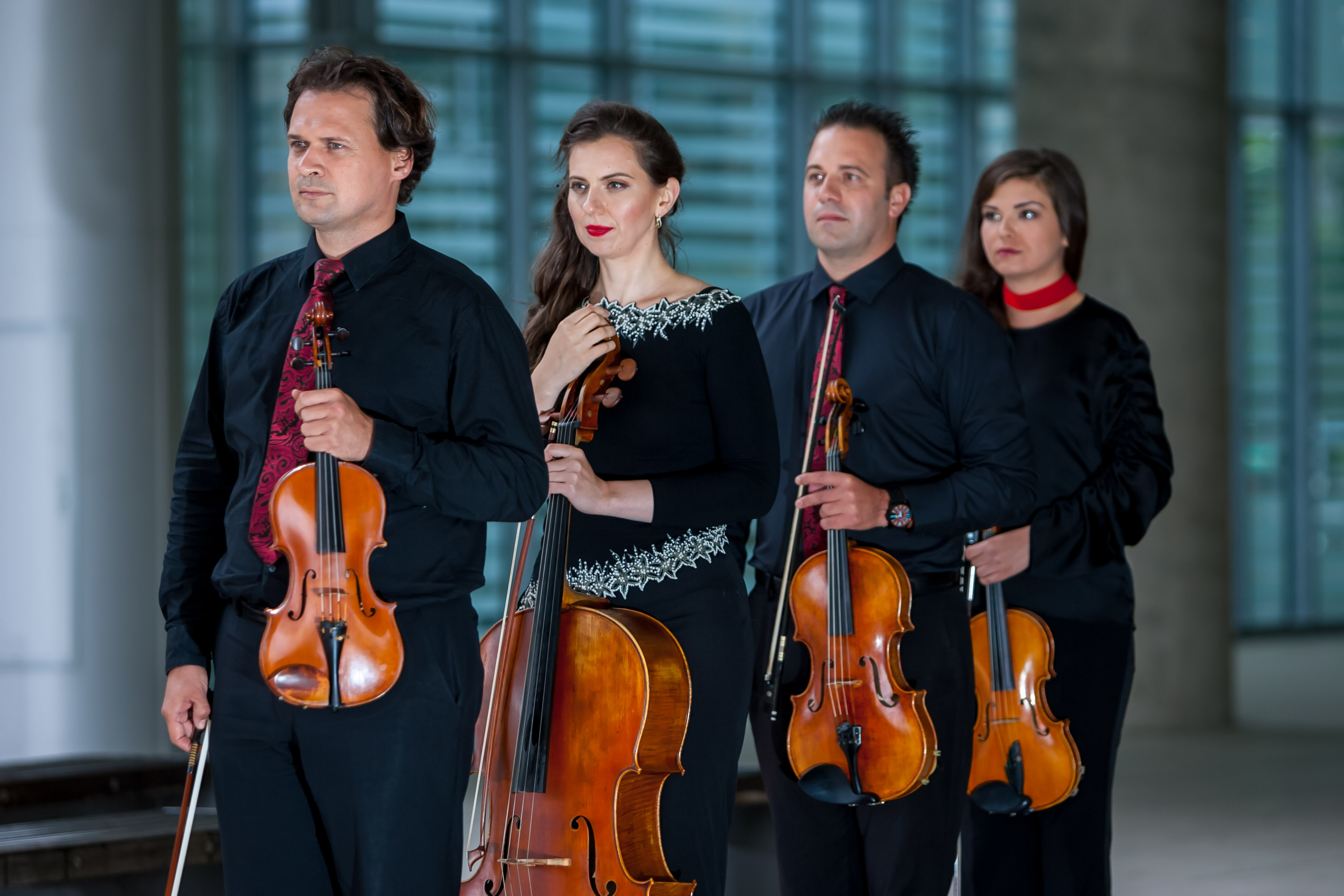 Musical request programm
Please find here some excerpts from our programme with the acoustic string quartet Classic Rocks:
Billie Jean – Michael Jackson
Rock me Amadeus – Falco
Highway to Hell – AC/DC
Smoke on the water – Deep Purple
Live is Life – Opus
Ein Hoch auf uns – Andreas Bourani
Azzurro – Adriano Celentano
Narcotic – Liquido
Pippi Langstrumpf & Heidi
Smooth Criminal – Michael Jackson
With or without you – U2
Por una cabeza (Tango)
Games of Thrones & Jurassic Park
Edelweiß from Sound of Music…
Air – Bach
Eine kleine Nachtmusik – Mozart
Mozart Divertimenti für Streichquartett
Ave Maria –  Schubert
Adagio –  Albinoni
Pizzicato
Walzer, Tango, Polka, wedding music…
Reference customer
Our artists are currently performing at different events. Please find here some examples of happy and satisfied customers:
For many years Mrs. Toscany has been organizing the cultural part of our Salzburg trips for me and my friends. Nobody can do this better. Thanks!
Dipl. Ing. Hermann Nehrdich, Hauptdirektor des Europäischen Patentamtes i.R.
Mrs. Toscany is always  very professional. She has lots of event experience and is used to listening to her costumers and to offering good suggestions and solutions. She is able to create the perfect entertaining music programme for any event.
Mag. Antonia Schultze, Manager Recruiting Europa