Artists of Classic Rocks
Of course we want to introduce some of our Classic Rockers to you.
Sonya - Lady Sunshine
violine and viola
Born on April 28, 1990 in Novi Sad, Serbia
Education in violin at the music university Novi Sad and Graz.
Activity as violine player in Italy, France, Germany, Serbia and Austria.
Section leader at different ensembles, participant at the Electric Love Festival in 2016+2017.
Sonya is of great value for Classic Rocks. Because of her charming and engaging nature – in person, but also in the musical way – the ensemble is always in a good mood and it is easy to ensure trouble-free events.
Balu – Mr. Charming
violine
Born on February 13, 1976 Székesfshérvár, Hungary.
Diploma in the year 2006
Concert master e.g. here:
Academy of Classic Salzburg
Johann Strauss Orchestra Salzburg
The great Salzburg Show
and soloist/concert master at different other ensembles
Balu is a huge asset to Classic Rocks and enriches our team with professionalism, reliability and know how, as well as with new ideas.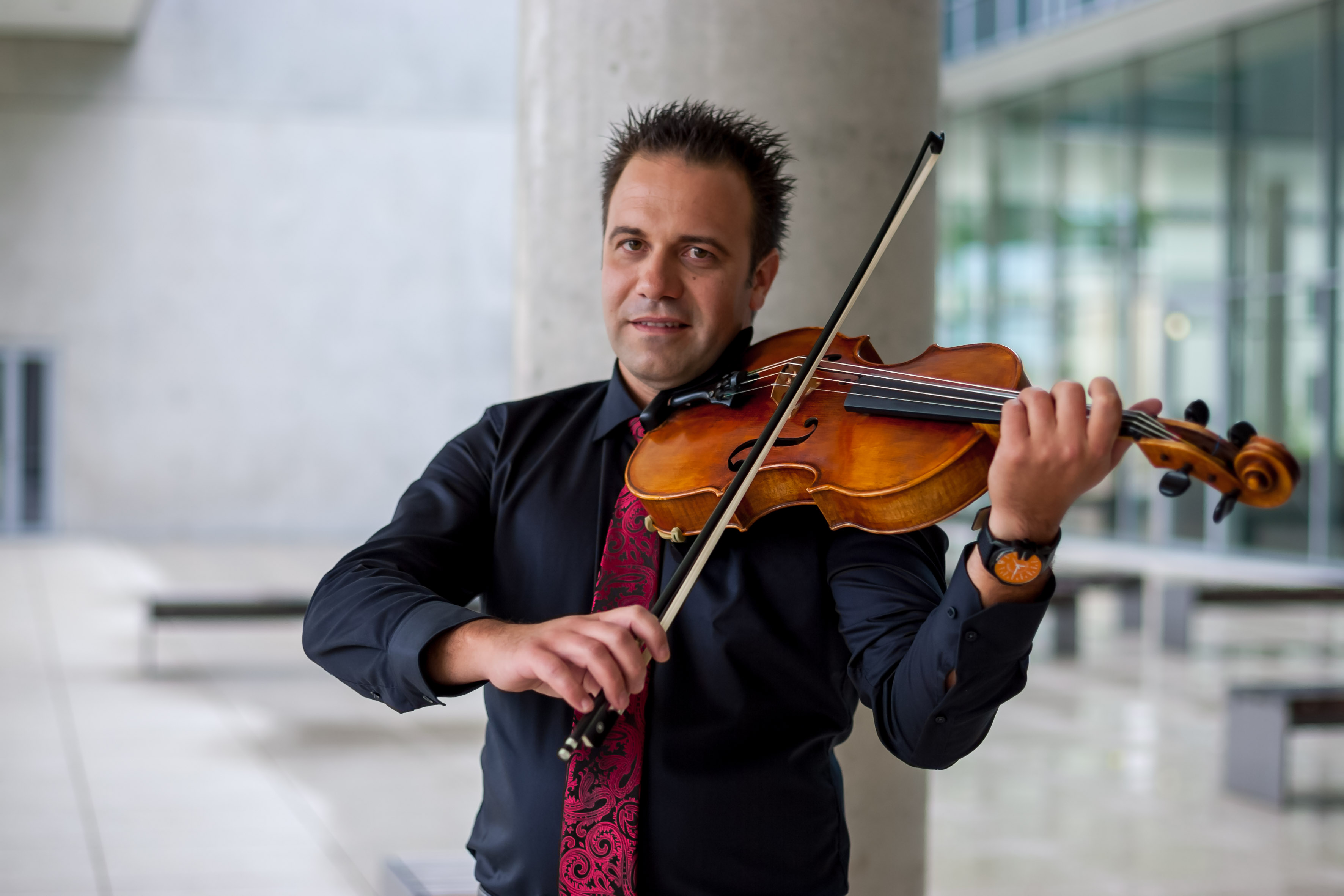 Vladi – the Brain
viola, E-Piano, E-violin, double bass, guitar, jew's harp, composer and all round man.
Born on June 30, 1982 in Belgrad, Serbia.
Studied at different music universities, e.g. in Belgrad, Berlin, Göteborg and Mozarteum Salzburg.
Member of several bands (e.g. Howling Wuif, First Line) and classical ensembles (e.g. Camerata Salzburg, Salzburg Chamber Soloists). Teaching activity at the Bad Reichenhall Music school in Germany.
Without Vladi Classic Rocks wouldn't be Classic Rocks. He is the soul of the quartet, very innovative and he is very passionate about it. He has a solution for every problem. Thanks for being with us!
Iza – Madame Cellissima
violoncello
Born on October 30, in Hungary.
Education at the music univerity Debrecen, final exam in 2012.
Further studies at Salzburg music university "Mozarteum".
Solo activities, member of several chamber music orchestras incl. section leader. Teaching activity at Musikum Salzburg.
Iza is a very faithful and flexible person. She completes Classic Rocks with her congenial and adorable character and her wonderful cello playing skills.
Petra Toscany
Manager
My name is Petra Natalia Toscany, I was born on February 19 in 1983. After finishing the economic academy HAK Salzburg I was working at the reception and the reservations department in 2 different hotels for several years. From 2005 until 2017 I was working at the company "Salzburger Konzertgesellschaft", which is an agency specialized in organizing classical concerts in Austria and abroad. I was the chief of the book keeping department, worked as chief secretary and was responsible for organizing lots and lots of concerts. In this agency I collected lots of experience and spent a wonderful time of my life.
In my spare time you can find me anywhere, where there is water. I love the Italian and the Spanish sea, the lakes in our wonderful Austria and the swimming pool. Further I have an aquarium, but normally I do not swim there.
Further my family and my friends are very important to me. I am living approx. 5 kilometers from Salzburg city center and I love nature. Our family dog is often with me. I would say that I am an honest, lively and uncomplicated person with a big heart. Unfortunately there is no more space here  for my bad qualities . Sorry for that….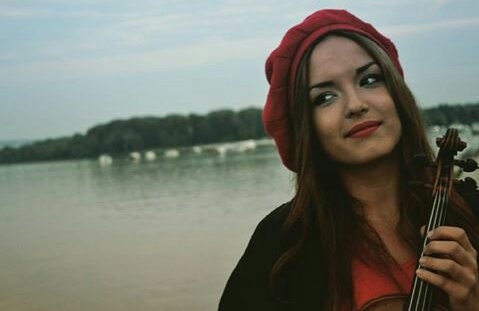 Jelica - our powerful youngster
violine
Born in 1993 in Belgrad/Serbia. First violin education with 8 years.
Winner of many national and international competitions.
Since 2017 Jelica is studying at Mozarteum Salzburg University.
Jelica is totally reliable and we are happy that she is a Classic Rocker!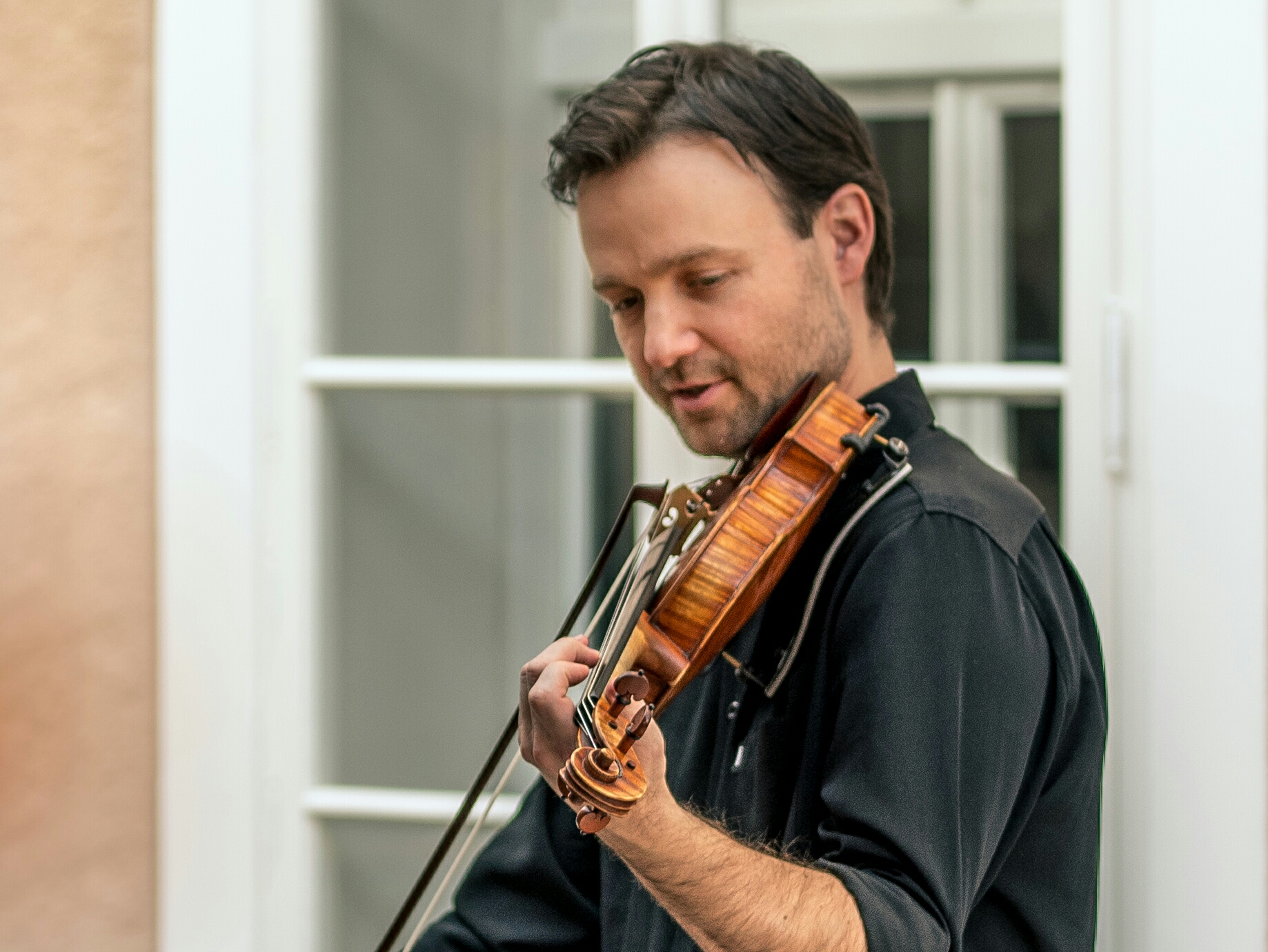 Zoli - hungarian passion
violine and viola
Born in Hungary, bachelor diploma at music university Mozarteum Salzburg. Concert master and section leader at different ensembles, eg. Johann Strauss Orchestra Salzburg, Academy of Classic Salzburg and Salzburg Chamber Soloists. Teacher for violine.
Zoli is a master in playing violine and viola, but he also makes the band and the audience smile because of his congenialness.
Kathi - our singer with the golden voice
soprano and radio presenter
Born in Salzburg Kathi debuted at the Salzburg opera Festival in 1995 as "Barbarina" in "Le nozze di Figaro" when she was 18 years old. She finished her studies at Mozarteum university Salzburg in 2003. Kathi is a popular opera singer and her heart also beats for musical. Further you can hear her every morning at the radio station "Antenne Salzburg" as a radio presenter.
Kathi is a case sui generis and due to her charisma and her engaging voice every wedding and every event is really special and unique.
Mr. Jay - the living jukebox
Vocals & Guitar
Jay is performing in several formations – from solo gigs to the Classic Rocks Duo to big party bands.
He boosts Classic Rocks with his diversity.
Genres: Rock & Pop, Dinner & Lounge, wedding music, Evergreens and Jazz.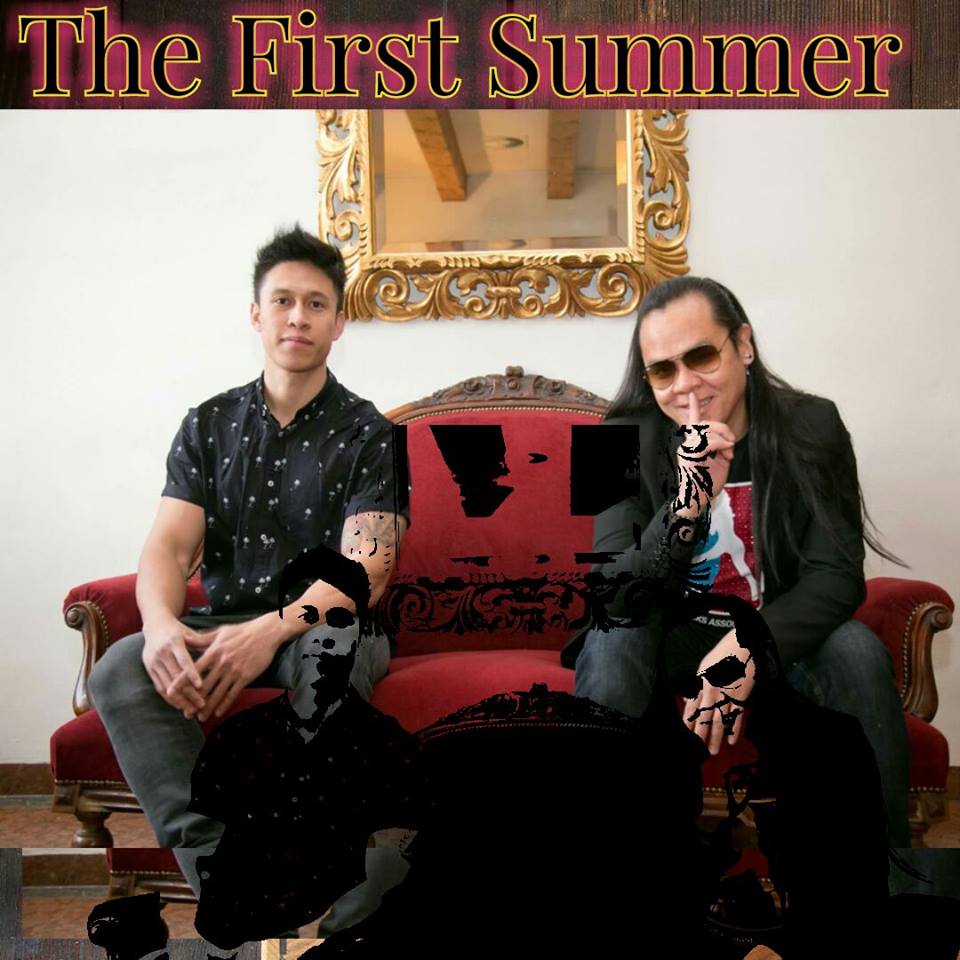 Classic Rocks Duo - The First Summer Band
Acoustic Rock Cover Band
Rowsekit - Duo or Trio
Pop, Rock, Funk, Soul, Blues, Jazz, Latin, Evergreens, Aprés-Ski, classic music
Duo "Rowsekit" with E-piano and violine or Trio "Rowsekit" with vocals, E-piano, violine, guitar and drums.
Radu, Elia and Livia rock!