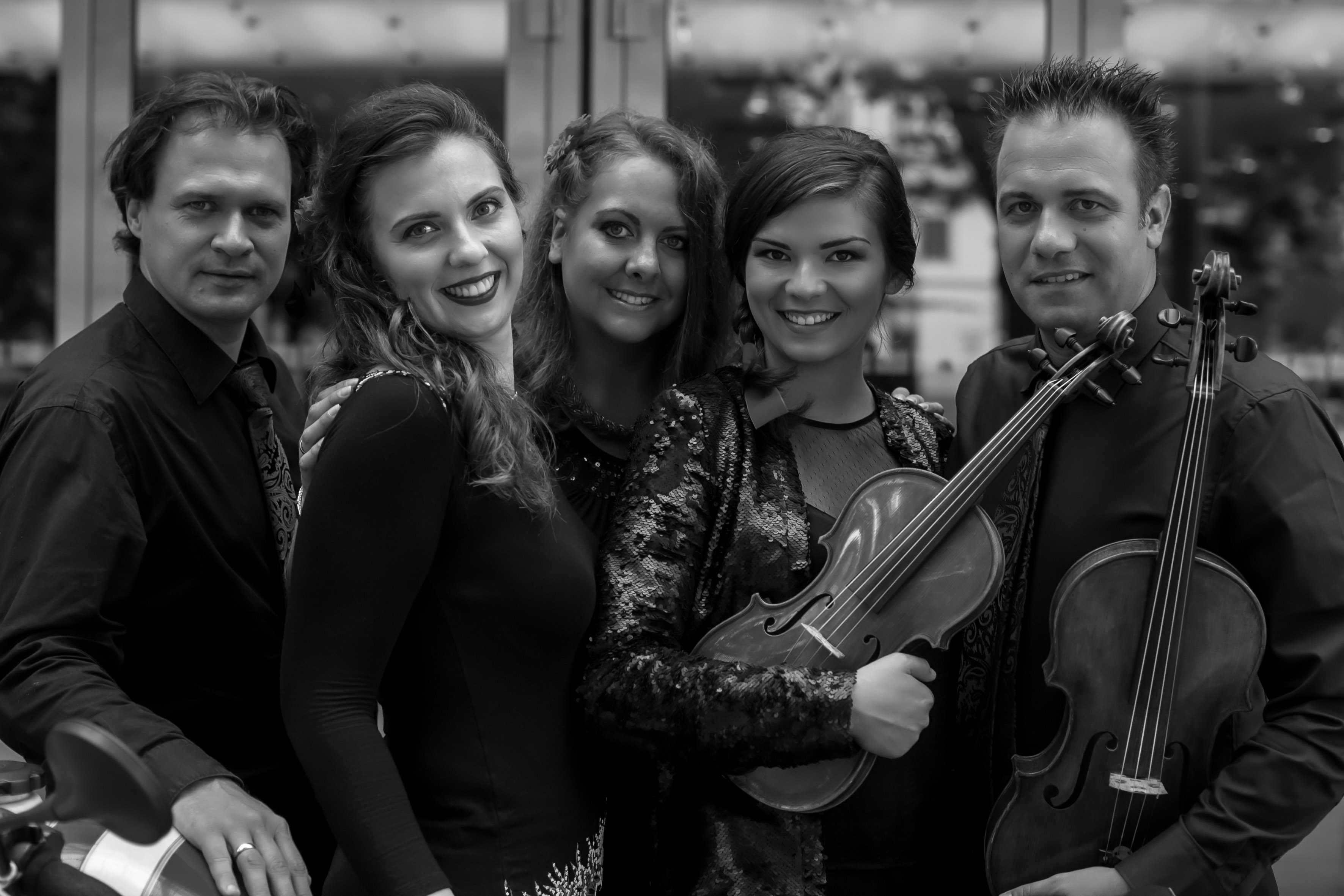 Classic Rocks…
…is an innovative artist agency from Salzburg, the city of Mozart. The base consists of a string quartet with two violins, one viola and one violoncello. Of course we can increase the number of musicians up to the size of  a symphonic orchestra, but we can also offer a smaller version e.g. with two violins only.  The Classic Rocks quartet interprets classical songs in a modern way. Pimp your event (e.g. wedding, private party, company event…) with a unique combination of modern and classic.
This crossover is new and will give your event a special, unforgettable touch.
Most of our musicians finished their studies at the famous Salzburg music university "Mozarteum".
We are mobile and our profession is our passion – look and see!
Please also contact us for other musical requirements, we will be glad to send you an offer.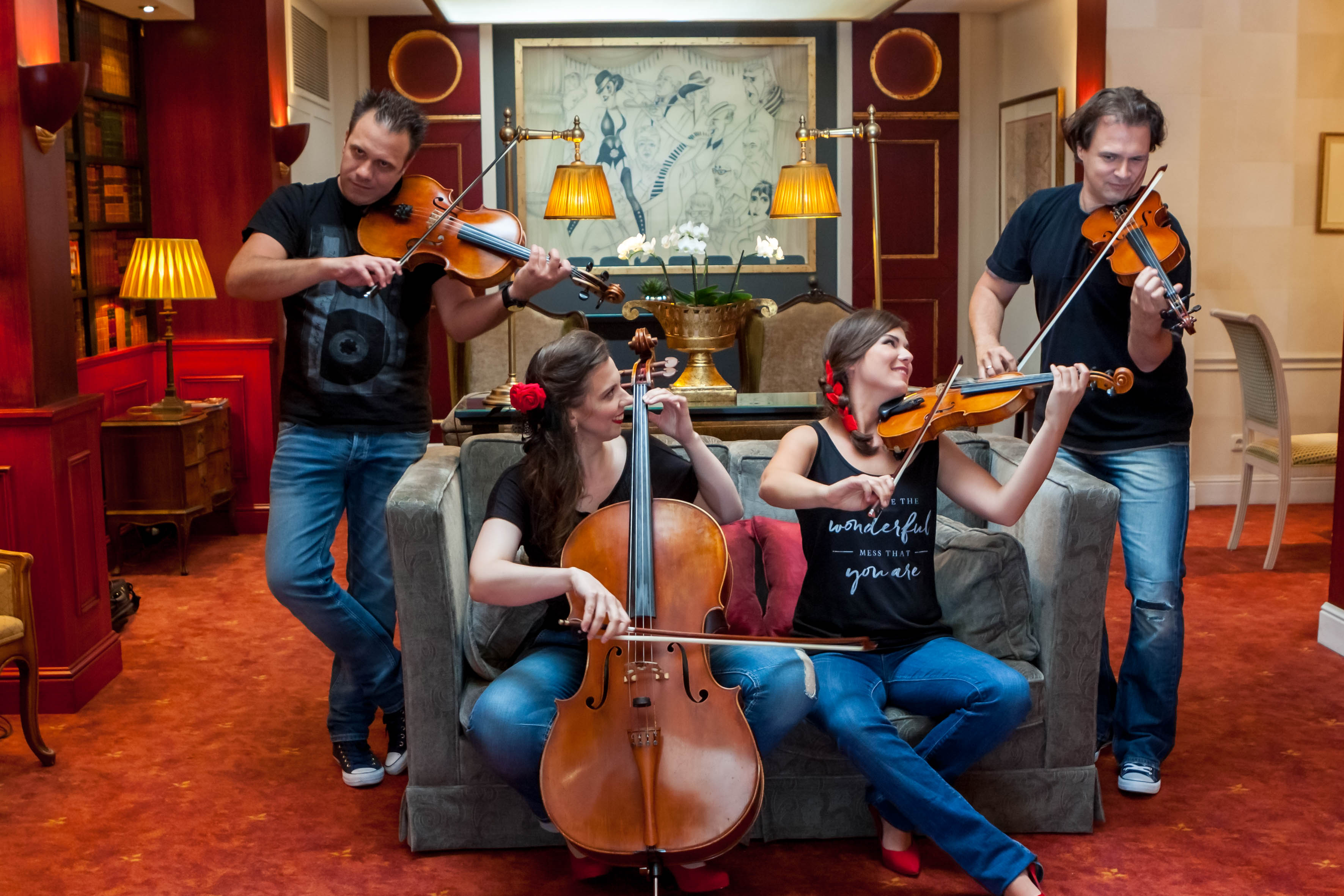 A special selection of our programm – all played on classical string instruments:
Billie Jean (Michael Jackson)
Live is Life (Opus)
Highway to Hell (AC/DC)
Fürstenfeld (STS)
Don't worry, be happy (Bobby McFerrin)
Smoke on the Water (Deep Purple)
Air (Bach)
Eine kleine Nachtmusik (Mozart)
Ausgewählte Divertimenti (Mozart)
Ave Maria (Schubert)
Adagio (Albinoni)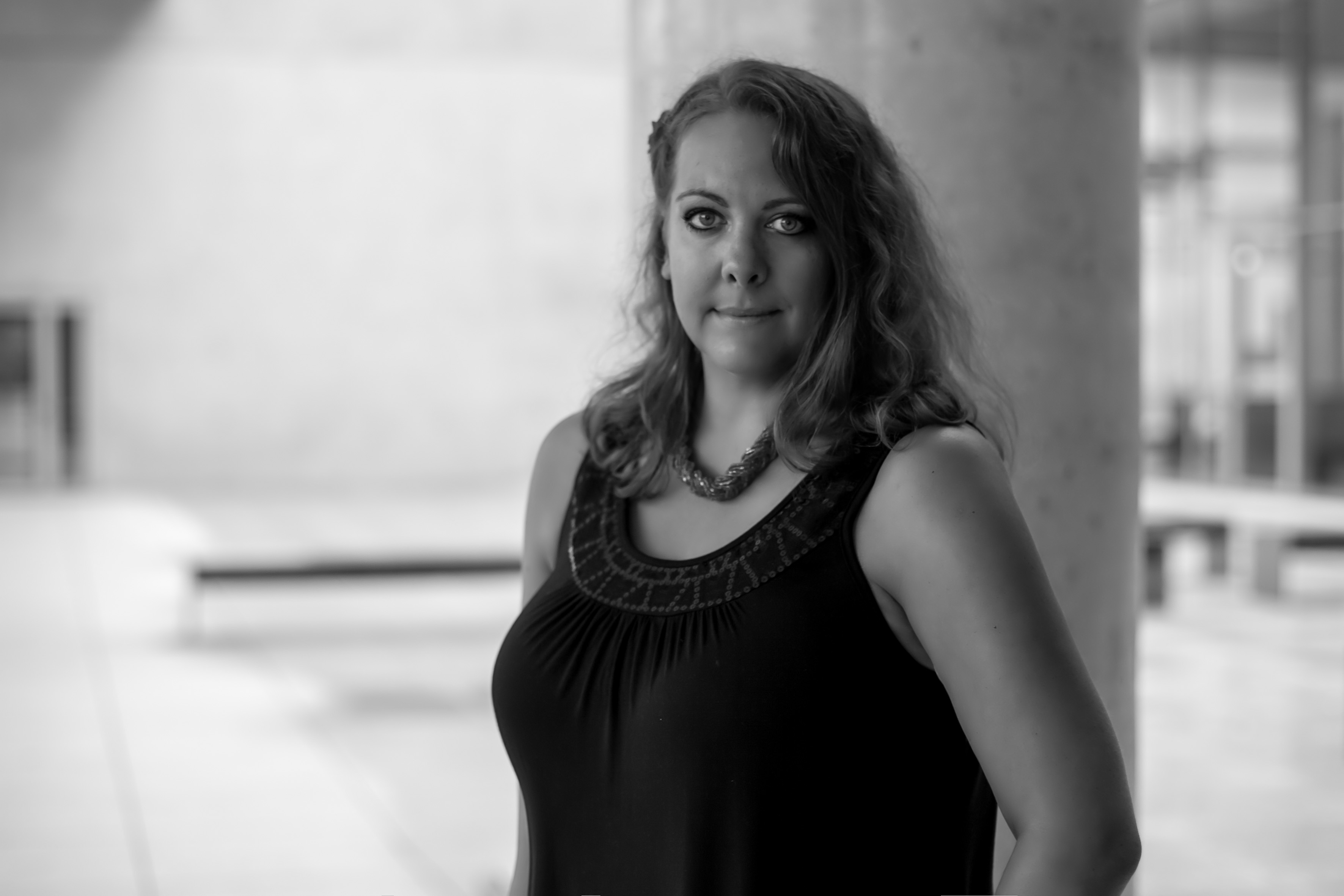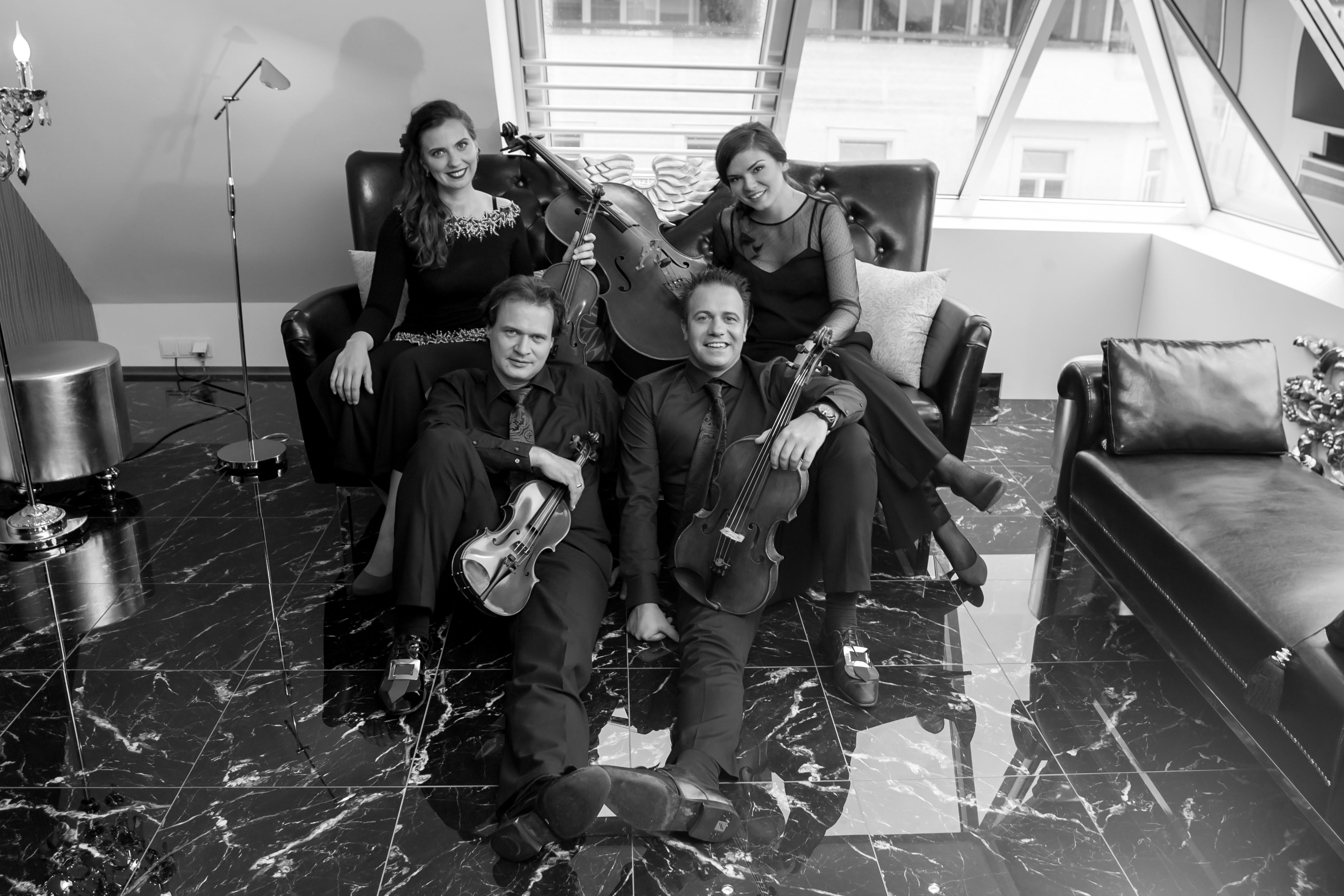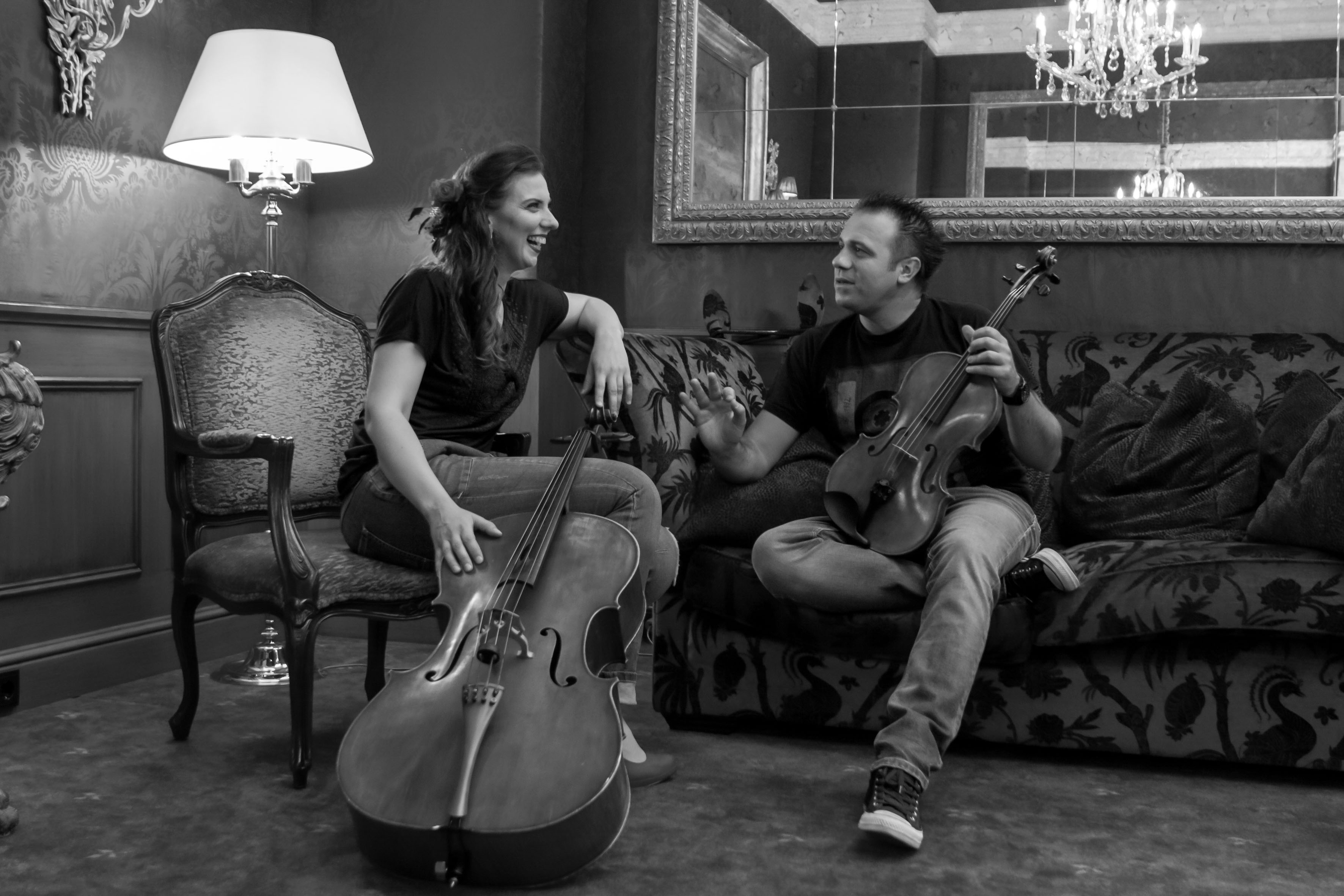 Who is behind all this?
Classic Rocks is my passion, my vision, my working place and my biggest hobby. Finally I dared to make my dream true and I give my best to make an adventure and an unforgetable experience out of every event like a wedding, birthday party, jubilee or company party. Yours, Petra Toscany – manager
more than 100 performances
The team
Classic Rocks is not just me. It also includes fanstastic musicians and friends. Without them it wouldn't be possible to realize this dream.
Petra Toscany
Manager
My name is Petra Natalia Toscany, I was born on February 19 in 1983. After finishing the economic academy HAK Salzburg I was working at the reception and the reservations department in 2 different hotels for several years. From 2005 until 2017 I was working at the company "Salzburger Konzertgesellschaft", which is an agency specialized in organizing classical concerts in Austria and abroad. I was the chief of the book keeping department, worked as chief secretary and was responsible for organizing lots and lots of concerts. In this agency I collected lots of experience and spent a wonderful time of my life.
In my spare time you can find me anywhere, where there is water. I love the Italian and the Spanish sea, the lakes in our wonderful Austria and the swimming pool. Further I have an aquarium, but normally I do not swim there.
Katharina - the lady with the cello
violoncello
Born in Karlsruhe (GER), studies at Salzburg music university "Mozarteum". Founder and member of the famous "Kairos Quartet" with national and international performances.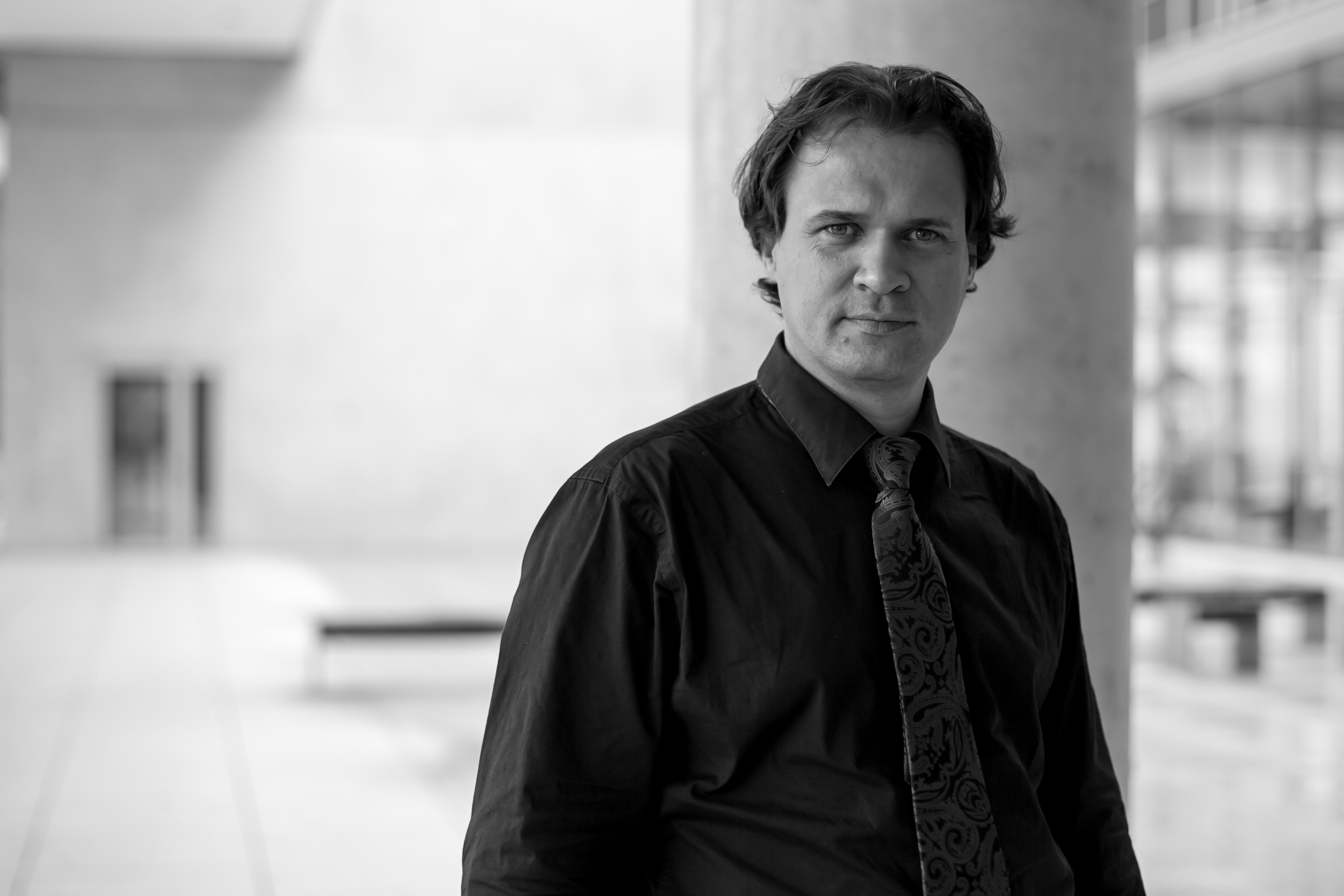 Balu - Mr. Charming
violine
Born on February 13, 1976 in Székesfshérvár/Hungary. Diploma in the year 2006. Concert master e.g. here: Academy of Classic Salzburg, Johann Strauss Orchestra Salzburg, The Great Salzburg Show. Soloist and concert master at different other ensembles.
Lady Sunshine - Sonya
violine and viola
Born on April 28, 1990 in Novisad, Serbia. Education in violin at the music university Novisad and Graz. Activity is violin player in Italy, France, Germany, Serbia and Austria. Section leader at different ensembles, participant at the Electric Love Festival  in 2016 and 2017.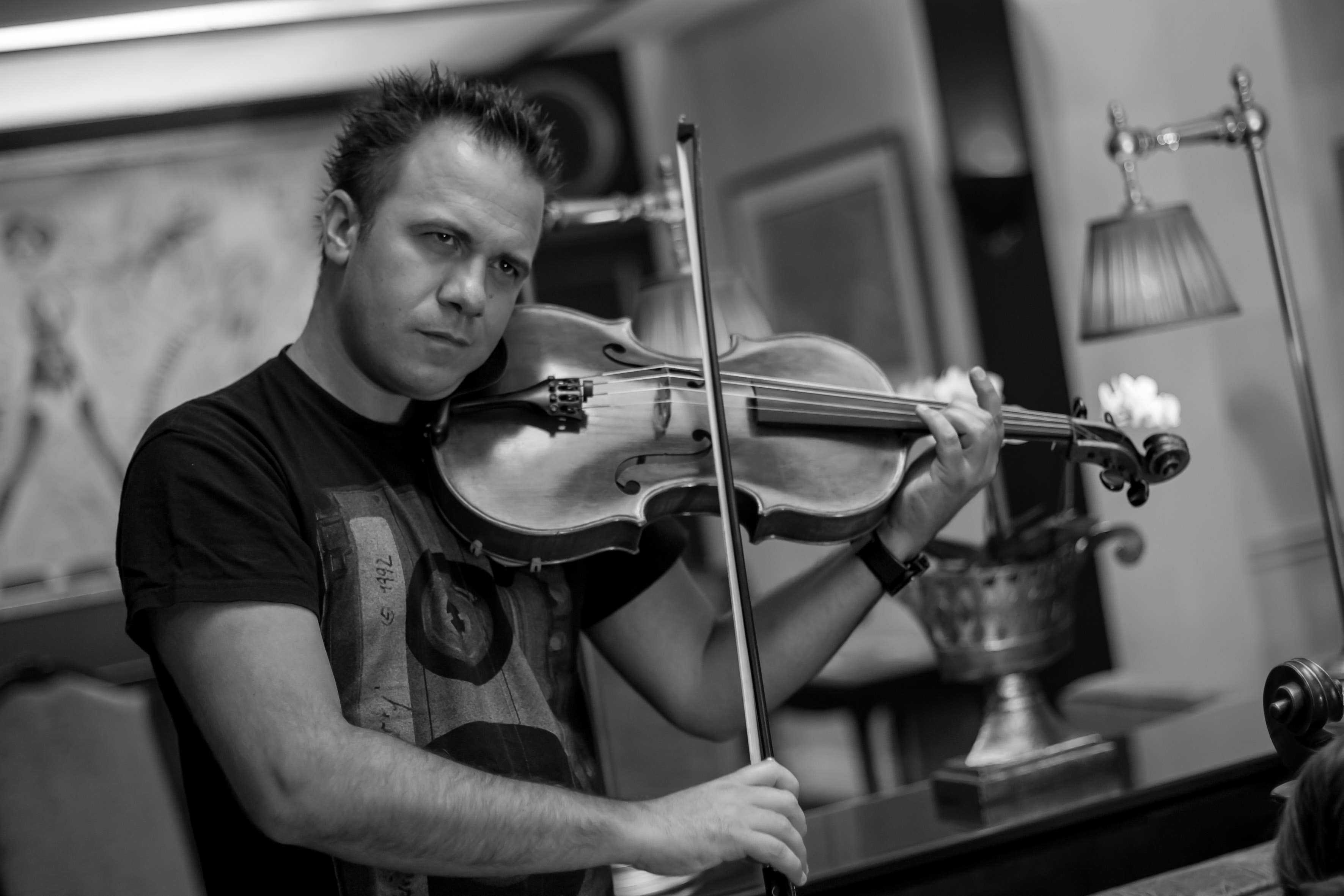 Vladi - the Brain
viola, E-Piano, E-violin, double bass, guitar, jew's harp, composer and all round man.
Born on June 30, 1982 in Belgrad/Serbia. Studied at different music universities e.g. in Belgrad, Berlin, Göteborg and Mozarteum Salzburg. Member of several bands (Howling Wuif Project, First Line Band) and classical ensembles (e.g. Camerata Salzburg, Salzburg Chamber Soloists). Teaching activity at the Bad Reichenhall music school in Germany.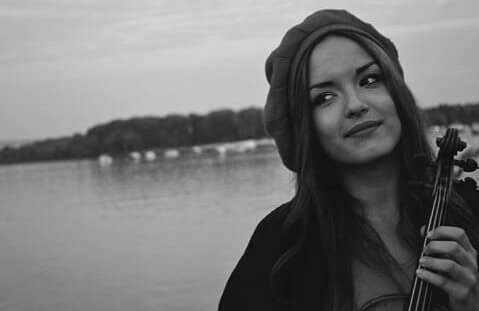 Jelica - our powerful youngster
violine
Born in 1993 in Belgrad/Serbia. First violin education with 8 years.
Winner of many national and international competitions.
Since 2017 Jelica is studying at Mozarteum Salzburg University.
Zoli - hungarian passion
violine and viola
Born in Hungary, bachelor diploma at music university Mozarteum Salzburg. Concert master and section leader at different ensembles, eg. Johann Strauss Orchestra Salzburg, Academy of Classic Salzburg and Salzburg Chamber Soloists. Teacher for violine.
Zoli is a master in playing violine and viola, but he also makes the band and the audience smile because of his congenialness.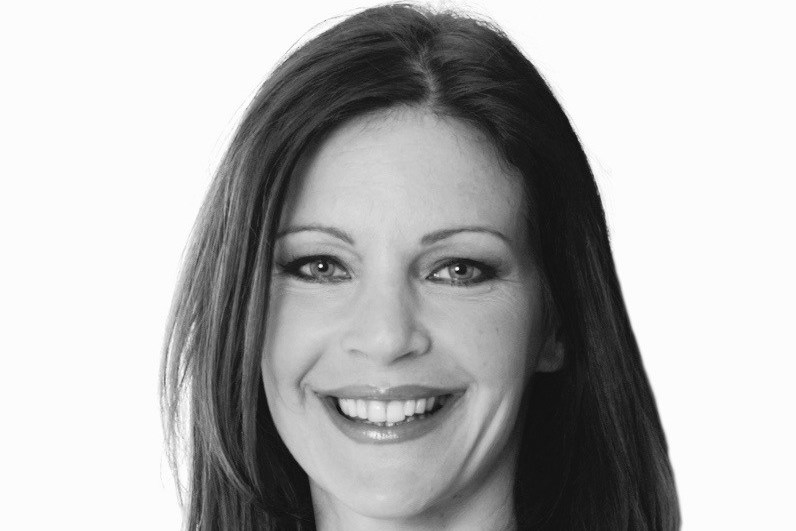 Kathi - our singer with the golden voice
soprano and radio presenter
Born in Salzburg Kathi debuted at the Salzburg opera Festival in 1995 as "Barbarina" in "Le nozze di Figaro" when she was 18 years old. She finished her studies at Mozarteum university Salzburg in 2003. Kathi is a popular opera singer and her heart also beats for musical. Further you can hear her every morning at the radio station "Antenne Salzburg" as a radio presenter.
Rowsekit - Duo or Trio
Pop, Rock, Funk, Soul, Blues, Jazz, Latin, Evergreens, Aprés-Ski, classic music
Duo "Rowsekit" with E-piano and violine or Trio "Rowsekit" with vocals, E-piano, violine, guitar and drums.
Classic Rocks Duo - The First Summer Band
acoustic rock cover band
The guys Mark and Jake have Soul in their voices, guitars in their hands and passion in their blood.
Mark was a Finalist in 2012 in the Austrian TV casting Show "Die Große Chance".
Genres: Evergreens & Hits, Party music, Ballades, Rock & Pop.
Entertainment guaranteed!
We will be glad to send you an offer.
Whatever you are looking for: I am able to find the right musicians or singer for you to make your event extraordinary.
Nearly everything is possible (e.g. Jazz Band, Party Band, piano player, saxophone player, baritone or soprano)