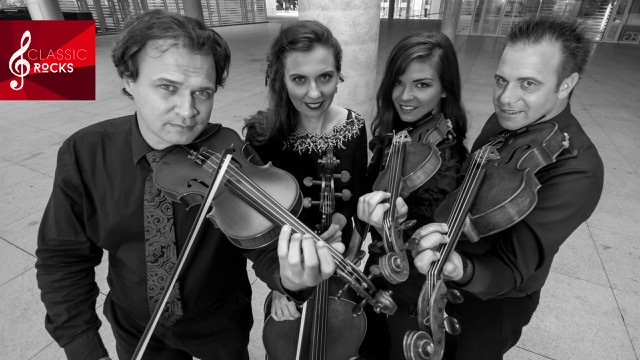 Be a Classic Rocks fan!
For information about further events & gigs, please follow us on Facebook:
https://www.facebook.com/classic1rocks/
or check out our youtube channel: https://www.youtube.com/channel/UCBtg6G9LJN2Ky2eapchfdxA/videos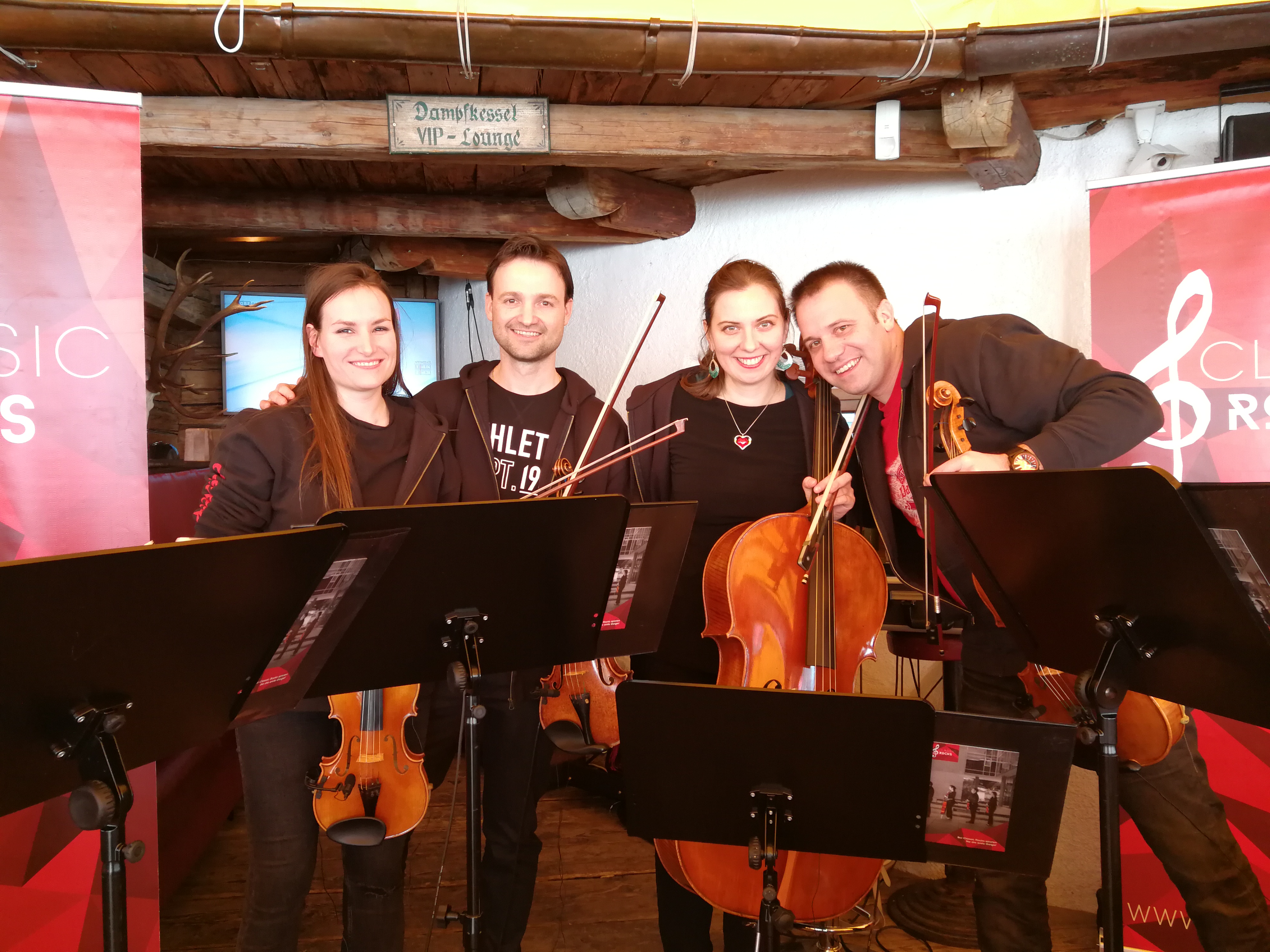 Classic Rocks
every Sunday until Easter from 12.00 – 03.00 pm at Flachau Dampfkessel!
Classic Rocks
wishes you all a fantastic and Merry Christmas and a Happy New Year.
May your hearts be filled with love, peace and happiness.
All the best from Salzburg!
Petra Toscany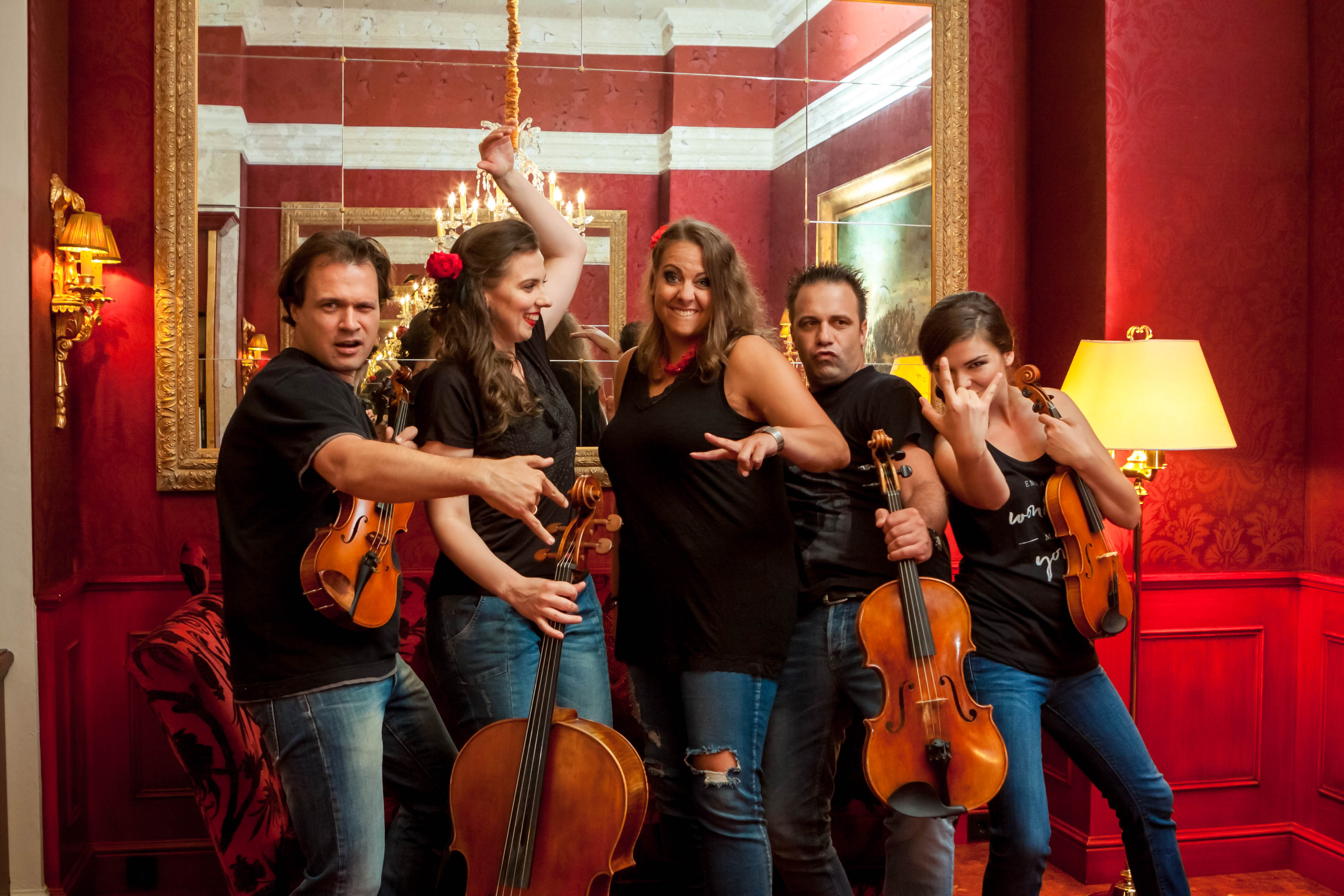 Making Of
Once upon a time…. there was a beautiful summer day in the middle of July with sunshine and warm temperatures and we thought that this would be the perfect day for a photo shooting and our Classic Rocks video recording. We started at 06.00 a.m. with cold and heavy rainfall. Our make up artist Heike made the best out of us and we had as much fun as raindrops were falling down.
Our dearest Mozart was beautiful indeed, but also sad and very lonely. When hearing the melody of "Highway to hell"  from a distance, he started searching for the rocking musicians.
After the recording of the video at Salzburg Congress we made use of  the short raining break and continued at Mirabellgarden, accompanied by approx. 10.000 friends from Japan and China, who took lots of pictures from us.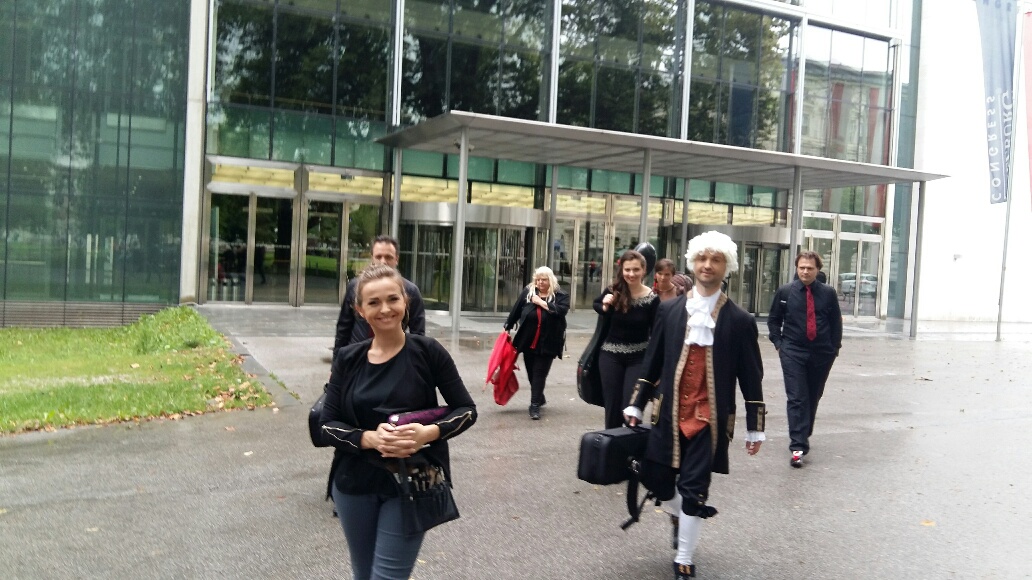 Unfortunately Mozart and the Classic Rocks string quartet still did not find each other there, so we returned to the house of Salzburg Congress. There Mozart and the Classic Rocks ensemble finally met and united  by playing a rocking version of "A little night music".
A symbiosis of classic and modern, a peaceful and harmonic meeting of different characters, sounds and people – it should always work like this. Not only in  music.